Introduction
In order to promote the educational development of remote sensing and geographic information system, encourage the deep integration of the subject of industry-university-research, support the cooperation between research institutions and companies in relevant fields in the transformation of intellectual property rights and enhance the level of international exchanges, Zhejiang University will hold Spring School in House Training under the EU international cooperation program SUFOGIS (GIS and Remote Sensing for Sustainable Forestry and Ecology) from April 8 to April 23, 2022. The in-house training will be organized with the assistance of Fujian Normal University, which is also the partner of the SUFOGIS.
The long-term goal of the SUFOGIS is to respond to the needs identified by promoting sustainable forestry and ecology in RU and CH through improved University-Enterprise cooperation by enhancing the skills and competencies of students and professionals. The project will help promote the teaching of GIS and remote sensing for sustainable forestry and ecology, strengthen the application of remote sensing technology in forestry and ecology, and improve the application quality of forest remote sensing technology in China.
The in-house training is mainly divided into two stages. In the first stage, experts and scholars from universities and enterprises will give presentations on vegetation and ecology of remote sensing, hyperspectral remote sensing, thermal infrared remote sensing, carbon budget, global land cover/use mapping, weather forecast, professional software based on the case studies of SUFOGIS project. The second stage is mainly for the participants to practice mini projects in groups. The training will provide topics of mini-projects and offer guidance during the project implementation. Participants can also choose topics according to their research interests and professional background.
Arrangement
Time: From 8 April 2022 to 23 April 2022. (Please refer to the follow-up notice for specific course arrangements)
Site: ZOOM
Participants who complete all stages of the training will receive a training certificate.
Registration
Click the link or scan the QR below to register for the conference.
https://www.wjx.top/vj/mk32gWM.aspx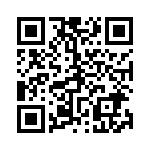 Please join the QQ group: 725898028.
Contact
Name:Qi Shao
E-mail: 11914070@zju.edu.cn
Tel:17799855853